Welcome to Sing Everything Voice Lab!
Sing Everything Voice Lab is an academy for vocal versatility and vocal artistry, for anyone looking to build a flexible voice that can sing with ease across music styles.
Whether you just started your vocal training journey or you've been singing and performing for years, I can help you find your unique voice, and explore your possibilities so that you can have full artistic freedom to choose your sound and deliver your message with confidence. 
Currently doors are closed.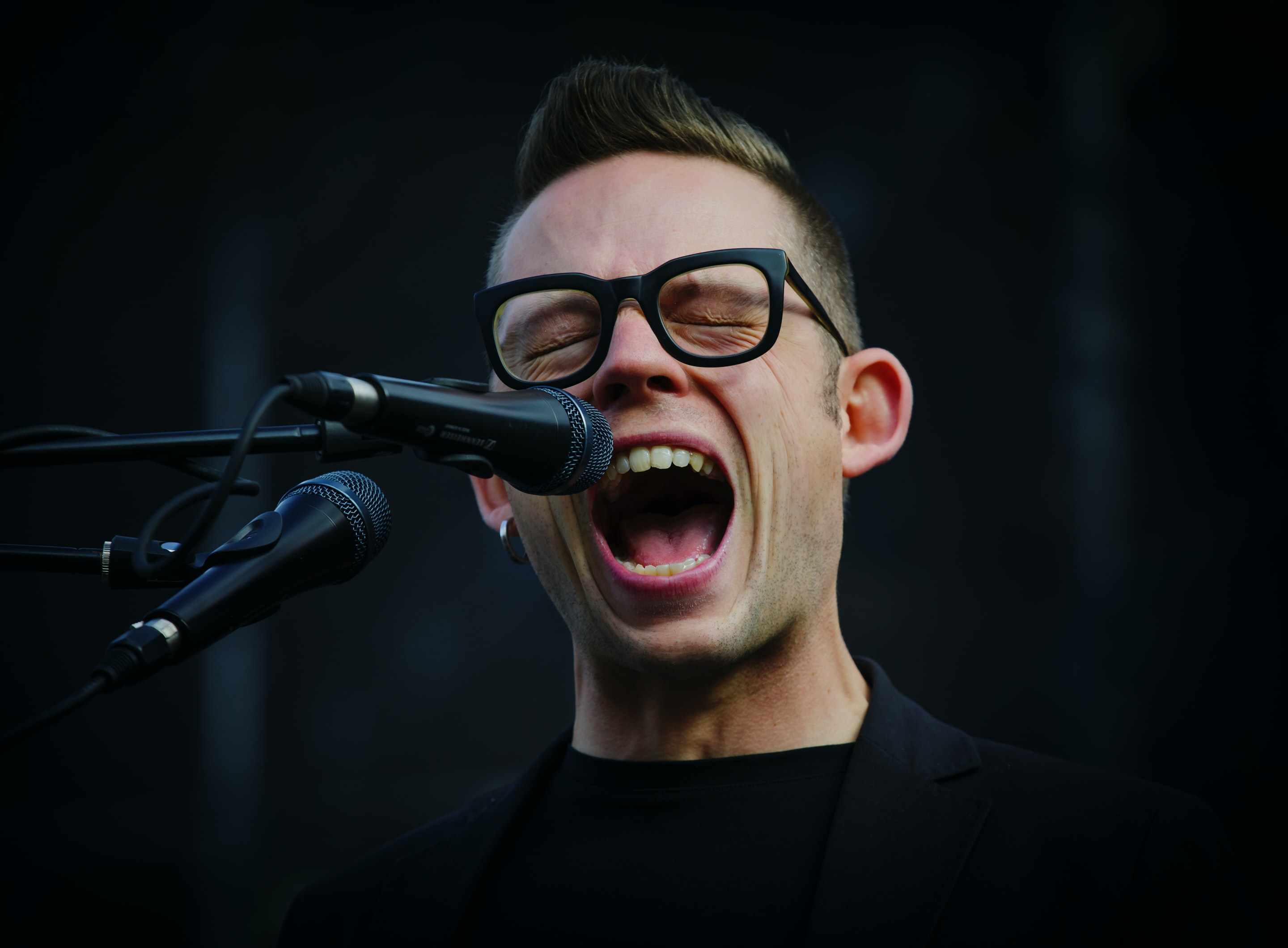 You LOVE singing!


You sing at home, on stage, in a band, in the shower, in a choir, in the car, on the bike, in the recording studio...


Being the artist that you are, you crave 
freedom
.
You want to sing across different styles: Jazz, Pop, Folk, Rock, Soul, Country, Latin, Balkan, Classical, Flamenco, Gospel… You want to break boundaries! Create your own style, dammit!
You don't want your voice to be at the mercy of destiny!
You want to have control and feel confident singing the songs you wanna sing. Keep your voice in shape and use it in a healthy way without compromising the sound you need or want.
Master your mix, fix that hole in your head voice, growl from your soul, or belt your face off, baby!
...and you know that there's more to vocal artistry than just vocal techniques.
You want to grow your musicianship and storytelling, find and expand your unique strengths and your signature sound.
You have come to the right place if you:
• Feel like you don't sound like you would love to.
• Feel overwhelmed when it comes to navigating your way through the abundance of information about the singing voice and exercises to choose from.
• Have been studying vocal techniques on your own like crazy, but find it difficult to apply the techniques and concepts you've learned into your own singing.
• Find it difficult to establish a practice routine.
• Feel frustrated when things don't work well and don't know how to troubleshoot yourself.
• Feel like your voice is out of shape.
• Are struggling to find your voice and would love to have someone guide you in the process.
"I've been singing for more than 20 years: released albums as a rock singer, did an acoustic solo project, sang in musical theatre, performed and toured with a 10-piece Latin party band. When I had to sing 4-5 gigs in a week, or do a recording session, I was always struggling with muscle tension. I wanted to sing with power, but without all the struggle.
Sing Everything was my first experience ever in taking a voice class online, and it was really good! Within the first 15 minutes of my first online class, I completely forgot I was in an online lesson, and felt like I was sitting in the same room, at the same table with Katja.
I learned using my support muscles, and became aware of how to make very powerful sounds without any discomfort whatsoever. The results were immediate, and it was really great to hear the results in other singers' voices too. I also enjoyed working on modifying the vocal tract, and learn how to access more harmonics. I really like how my voice sounds when I'm applying all of these things!
As a teacher, I can pass these new tools on to my own voice students. Both beginners and experienced singers that I teach were blown away by the breath management tools, and are now more confident in their own voices!"
Nicolás Tabarracci, Argentina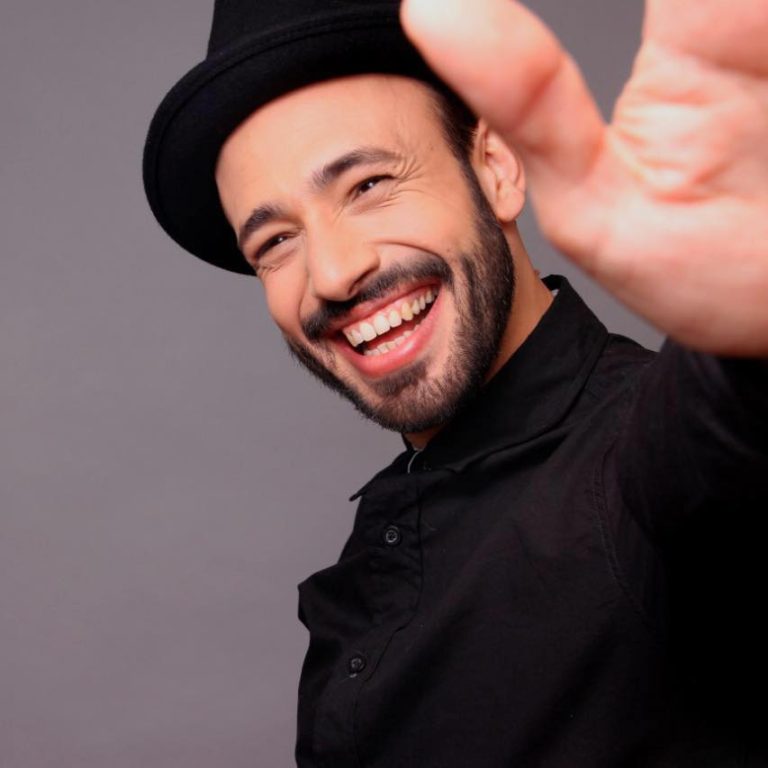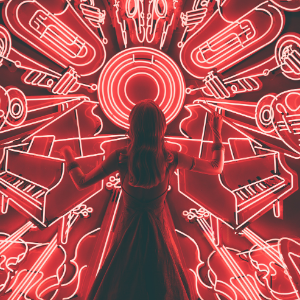 Weekly voice workouts and assignments
Explore the technique of the week in our weekly live class* on Zoom on Mondays at 19:30 CET / 13:30 EDT / 10:30 PDT.
In the weekly workouts we explore vocal techniques, styles, music elements and storytelling.
You'll also have access to a learning portal with class replays, quick warmups and curated inspiration playlists with vocal techniques and styles: from pop, jazz, rock, country, folk, to musical theater, flamenco, classical, and more!
*Replay available if you can't join live or have to miss class!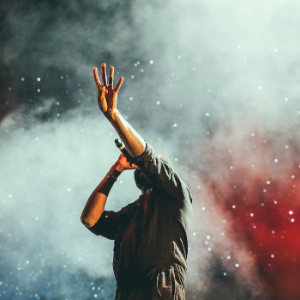 Masterclasses with solo sessions
Implement the techniques and vocal styles into your own repertoire, get your quick technique fix, and learn by observing other singers in the weekly group masterclass.
Premium members can join Masterclasses on Mondays 20:15 CET / 14:15 EDT / 11:15 PDT and Tuesdays 11:00 CET / 19:00 AEST.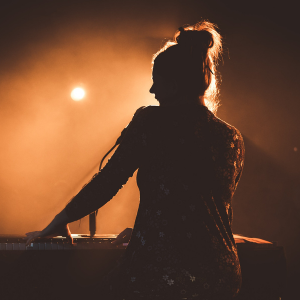 Personal feedback and support
Want personal practice feedback? As a Premium member you'll get troubleshooting help on the go and build efficient practice habits with 1-2 weekly check-ins on Marco Polo video chat. It's like having your vocal coach in your pocket!
Want to dive even deeper? 30-45 minute private coachings are available for Premium members of the Sing Everything Voice Lab with a special member's discount. (Additional fee applies: €36 / 30 min. €54 / 45 min 1:1 coaching session. These rates apply only for 1:1 coachings within the Sing Everything Voice Lab and are not applicable for 1:1 coachings outside of this program).
In the weekly Voicework Classes we'll explore techniques that will help you:
Sing across different styles
Build your range
Release tension and strain
Avoid hoarseness 
Keep your voice healthy 
Expand your dynamic range
Sing longer notes and phrases
Sing soaring high notes and juicy low notes
Make seamless transitions across your range
Belt and mix 
Stabilize your 'head voice' 
Control intonation
Modify your sound color
Find out what your unique strengths are and develop your signature sound
Use vocal effects like distortion, growl, rattle, creaks & creaking, grunt, screams, or vocal breaks
Find, use and control your vibrato
Improve your diction
Do riffs, runs and ornamentations 
Improve your 'groove': sing 'laid back', on the beat, in swing... 
Do melodic and rhythmic variations to your song
Improvise 
Warm up & cool down efficiently
Prepare your voice, body and mind for practice and performance
...and much more! 
The Sing Everything Voice Lab curriculum is built around the following 5 pillars:
1. Vocal Foundations
2. Vocal Resonance
3. Vocal Styles
4. Vocal Flavorings
5. Vocal Artistry
Each 5 weeks, we complete a cycle in which we explore techniques and exercises in all five categories. This way, no matter when you join the Voice Lab, you'll be constantly revisiting each category, exploring new techniques from different angles, and fine-tuning your technique.
Hi! I'm Katja.
I'm a singer, musician, singing teacher and voice technician.
I draw from a strong background in music education and vocal pedagogy, an eclectic training in various music styles and vocal improvisation, and experience as performer and theatre maker.
Over the past 20 years, I've been a singing teacher and vocal coach for aspiring and professional singers and actors, a theatre maker and vocal coach for talent development productions at the TheaterTalentLab, a Complete Vocal Technique teacher, a music education trainer for teachers at IFEN in Luxembourg, and voice teacher at Codarts University of the Arts music theatre department in Rotterdam.
I'm passionate about helping singers find their own voice, communicate with presence, power and artistic freedom. My mission is to help you find your own voice and maximize your potential as a vocal artist and performer. Together, we'll explore your possibilities so that you can gain full artistic freedom to choose your sound and deliver your message with confidence.
If we haven't met, get access to my free Inspiration Library for Singers here and join my free Facebook group here, so you can know my work.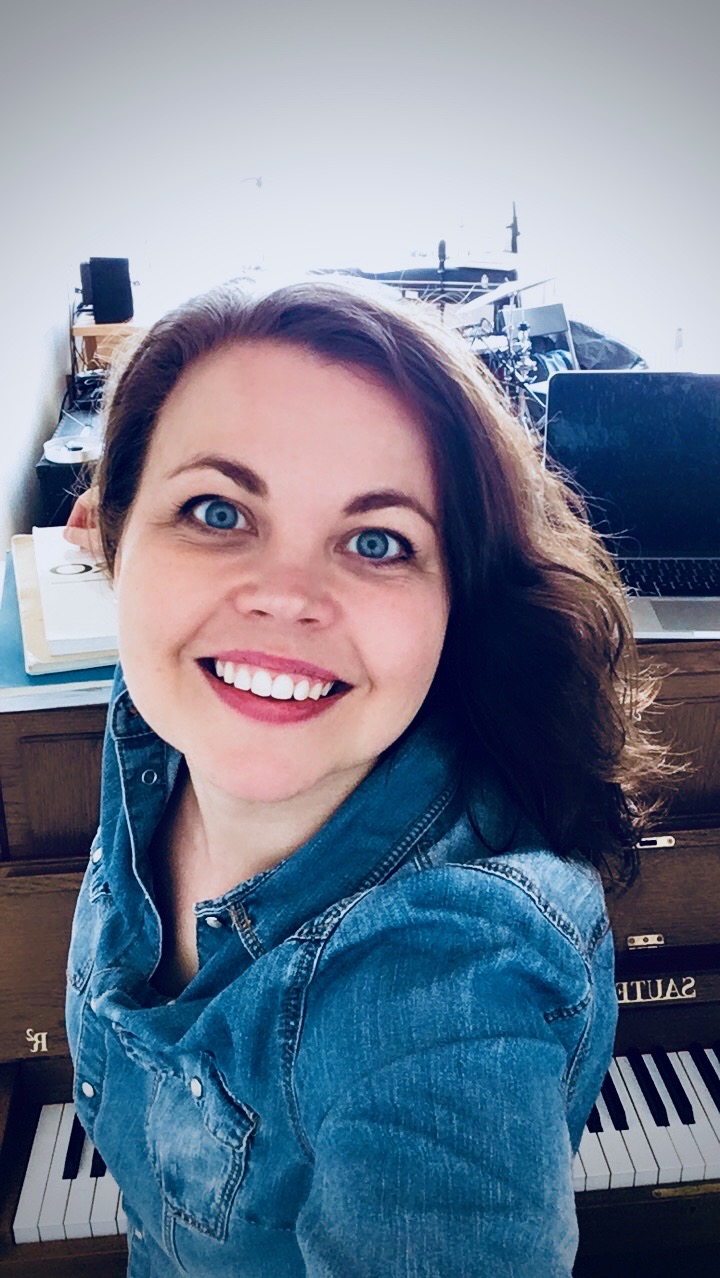 Here's what other singers are saying:
"I'm now adding new songs to my repertoire with much more confidence, I know that I can do it! Now it's easier and faster to find out what I have to do in order to sound in a specific way. And I also developed a more kinaesthetic sense: I feel that I am now very connected to my body and aware of how to move and fine-tune very specific parts. I loved the layered approach of tuning the vocal tract, one part at a time.
Sing Everything was amazing! It was like having Katja in my own home! It's super comfortable too: you can immerse yourself in deep study while being at home in your pyjamas and slippers! And it's not like you're spending time with your computer, but you're connected with other people around the world who are sharing exactly the same passion for the voice as you have. What could be better than that! 
Ayelen Insua, Argentina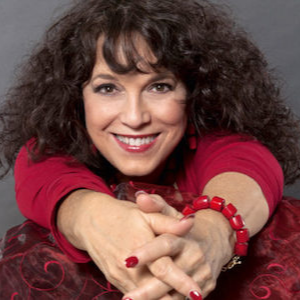 "I've performed and recorded for years. At some point I noticed I started putting songs in lower keys, because it felt more comfortable for my voice. Sing Everything has made me ready to make full use of my vocal range. Now I have more control, especially over the use of the whole wide spectrum of tone colors that my voice is capable of. Not only do I have a better understanding of my instrument, but also more possibilities for musical expression."
Estrella Acosta, Cuba / USA / The Netherlands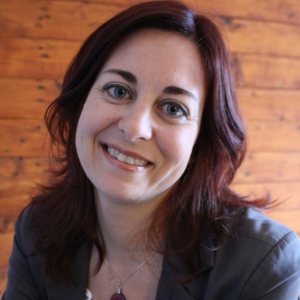 "Before working with Katja, I did not know why I was doing certain exercices, and I couldn't apply techniques into my songs. I wanted to learn techniques to improve my "mixed voice". After having worked with Katja, singing became easier. I learned better breath support and became able to reach high notes with more ease. My voice doesn't "flip" anymore, it's more stable."
Carole Sénecal, Canada
Choose your membership tier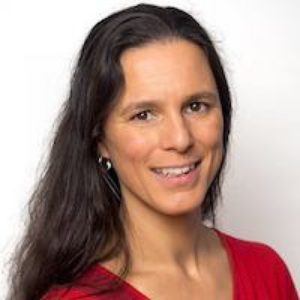 "I used to regularly become hoarse, especially after speaking for long periods of time, after a busy choir rehearsal or a long teaching day. My voice always had this weak link.
Until I worked with Katja. Since I started taking lessons with her, my voice can handle much more! I can teach long days, speak and sing: I've never lost my voice again!
What's great about Katja is her broad knowledge that goes beyond Complete Vocal Technique, as well as her very personal coaching style. She always finds a way to teach me in a way that I learn the best."
Félice van der Sande, The Netherlands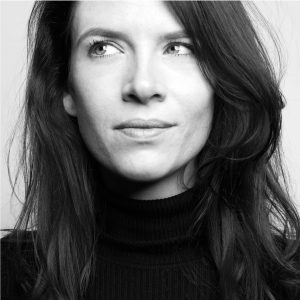 "Katja is a great and enthousiastic teacher, with deep and detailed knowledge of the voice and how it works. I find her lessons inspirational and I recommend her strongly. She's the kind of teacher that makes you sing the songs you never dared to sing and has solutions for every 'problem' along the way. Inspiring!"
Margriet Sjoerdsma, The Netherlands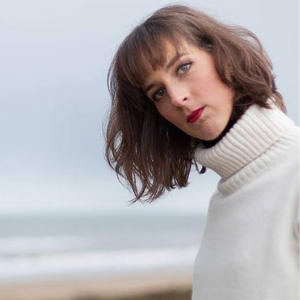 "Over the years I have followed lessons with Katja, and have been coached by her not just in vocal technique, but also in teaching, performance, planning for major artistic projects – and actually in life in general.
For me, Katja is like a barrel full of knowledge and inspiration from where I can draw whenever I feel stuck. Whether it's a voice related thing, a question about a student I teach, or organizing my work better – after a lesson with Katja I always have new ideas and insights, and it always helps me to get unstuck!
Besides being a good advisor, Katja is for me an accountability partner, and above all a very smart, sweet and funny coach. And a real voice nerd! I think working with Katja is so great because she can really help you with a variety of things. She has knowledge of so many things, researches different approaches, and is open to many perspectives. In addition to that, she is reliable and really looks at the person she's working with. I believe you can't wish for a better teacher."
Evelien Storm, The Netherlands
How long is the commitment?
For best, lasting results a 12 month commitment is recommended. And here's why: I can't help you build lasting results in your voice in a flash, or without your commitment to really doing the work over a sustained period of time.


If you need flexibility, choose the monthly recurring BASIC membership that can be cancelled at any time.
If you want to cancel your membership, make sure to do so prior to the date that the next month's membership fee is due. If you cancel your membership, the cancellation will become effective at the end of the then-current billing cycle. You can rejoin the next time the program opens for enrolment by purchasing a new membership.


How do I know this is for me?
Sing Everything Voice Lab welcomes aspiring, advanced and professional singers. The technique workouts are scaled: you work on the technique of the week at your own current level. Having said that, if you're a total beginner who has no prior experience in working on the voice, the program might not be an ideal fit. If that's you, set up an initial fit voice session in which we can find out more.
Also, if you're working on a very specific vocal / artistic / performance goal, you can apply for my private mentorship program, where we'll craft a fully personalized plan for you and you'll be coached and mentored by me over a minimum of 3 months. If this is you, schedule a virtual coffee with me here to chat about your exciting goals! Mentorship includes access to Sing Everything Voice Lab classes for the duration of your mentorship.




Can I join the program at any time?
Sing Everything Voice Lab is an academy for vocal versatility and artistry. Enrolment opens 3 times per year. The full program is 12 months long, however, you can choose to enroll for 6 months at a time (spring term / fall term). The curriculum, taught in the weekly classes, is built around 5 pillars (Vocal Foundations, Vocal Resonance, Vocal Styles, Vocal Flavorings, Vocal Artistry). Each 5 weeks, we complete a cycle in which we explore techniques and exercises in all five categories. this way, no matter when you join the voice lab, you'll be constantly revisiting each category, exploring new techniques from different angles, and fine-tuning your technique.
How long do I have access to the content in the Learning Portal?
Consider the Sing Everything Voice Lab like a gym membership for your voice and artistry. You'll have access to the content for as long as your membership is active. When you cancel or pause your membership, you will no longer have access to the content.
How much time do I have to set aside for this?
At a minimum, you'll need 30-40 minutes for the weekly voicework class (or working with the class replay), and 10-30 minutes of daily practice to integrate the techniques of the week. If you cannot allocate 10 mindful minutes a day for your singing goals, then do understand that seeing any results in your voice is going to be a very slow and random process, no matter what program or course you take.
If you're on the premium tier: masterclasses are 20-60 minutes long, depending on the amount of singers present in class. the maximum amount of solo seats per masterclass is 6.
For optimal results, we recommend 4-6 hours per week to join class/work with the replay, complete the assignment of the week, and for practice. if you need help establishing a consistent practice, choose the premium membership tier which includes personal feedback & support, and the possibility to book 1:1 coachings.
How long does it take until I will have results?
Results depend on a variety of factors: 1) the clarity on which you base your goals, 2) the amount of focus and time you put into showing up for your voice and artistry. If you keep consistently showing up to do the work, complete assignments, and make use of the accountability system with personal feedback on your practice (available for premium members) - you will have results, I promise! Just like you can't achieve a fitness goal just by joining a gym (or watching fitness instruction videos) only, a sure way of not having any results is, if you join this program but don't do the work and put in your own practice at all.
What if I need to cancel?
If you need full flexibility, please choose the monthly recurring membership. Your monthly recurring membership can be cancelled at any time. If you cancel your membership, the cancellation will become effective at the end of the then-current billing cycle.


canceling any other membership plans is not possible. However, in the case of an emergency you can pause your membership for up to 3 months.
Do I receive individualized feedback/coaching?
If you're on the Premium membership, individualized feedback is included. In the weekly masterclass, up to 6 participants per masterclass can work with me in 10-15 min lazer coaching sessions. Premium members also get personal practice feedback, and have the possibility to book additional 1:1 coachings at a special rate.


Can I 'upgrade' or 'downgrade' my membership at any time?
If you're on the monthly subscription, you can change your membership tier at any time. "Upgrading" a 1-year Basic membership is possible
, but

If you have purchased a 6 month / 1-year Premium membership, the commitment time is binding and changing your membership to basic is not possible.



What if I'm not a 'tech person'?
You have nothing to worry about, I've got you covered! The weekly live classes happen on Zoom, which you'll access easily from your computer or mobile device. If you're new to Zoom, I'll walk you through what you have to know, it's all easy peasy! The learning portal is on a website that's easy to navigate, and I'll walk you through step by step how to set up Marco Polo for personal feedback.
What if I don't have the time for this now?
I'm so glad you brought up time! First, you can work with the content in the learning portal at your own pace and all live voice workout classes are recorded for later viewing if you can't attend at the scheduled time.


When you're on the Premium membership tier, you automatically have access to the weekly group masterclasses, and you can attend one or two masterclasses per week - if you want to!


Second, and I'll say this with love - there is never "enough time" and it's probably never "the perfect time" to work on your voice and singing goals. You and you alone can decide how important it is for you. We have singers in the voice lab with full time jobs or studies, children, multiple creative projects going on....you name it. They all recognize that showing up for your voice consistently is the only way to keep your voice in shape, experience results and move those singing goals forward. If you decide to invest in developing your voice and artistry, I'll help you carve out the time you need to succeed. And that's a promise :)
I'm really excited about the program but would like to book a 1:1 lesson first, is that possible?